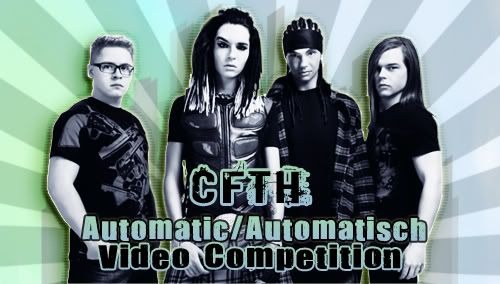 In anticipation of TH's "Automatic" video premiere, from the new album Humanoid, CFTH - Portuguese FC decided to organize a competition in which YOU'll want to participate!
As you know, "Automatic" and "Automatisch" premiered last weeks and it was crazy!! The fans were hysterical and couldn't talk about anything else!
And what comes after a single premiere? The video!! And that's exactly what we want: your own version of "Automatic"/"Automatisch" video!
We're sure you already know the lyrics by heart, so it'll be an easy task. The main goal of this competition is for you to show us your creative side and to have fun!
Alone or with friends, get your make-up, accessories, vocals and dance moves ready, and surprise us!!
And as a competition never comes up alone, we also have amazing prizes just for you:
1st Place - Humanoid's Deluxe Edition [in English]
2nd Place - TH's Beauty Pack + Sephora and Claire's Make-Up
3rd Place - TH's Official T-Shirt
What are you waiting for? START YOUR VIDEO NOW!
INFO:
- Deadline: 11.09'09
- The competition is open to fans worldwide
- You can perform either "Automatic" or "Automatisch"
- Only one entry per fan
- Send your entry to cftokiohotel@hotmail.com along with the video URL and your personal data (name, age and location)
- The awards will go to the person who sent the video (in case of the Deluxe edition, it will be sent right after its released in Portugal - 5th October)